Here at ColoCrossing we are always trying to keep an eye on the future. To stay competitive and keep your data safe our expert team has been hard at work making improvements to our systems and infrastructure.
Earlier this year we achieved SSAE-18 certification as part of our commitment to provide above-industry controls and safeguards when providing server colocation, dedicated server hosting, and network services to customers. SSAE-18 is an audit through an independent accounting and auditing firm of our complete business processes. Through these standards we provide the ability for customers to gain insight into the controls we have in place to maintain a controlled environment for colocation and dedicated server hosting services. You can Get More Info about SSAE-18 certification in a future article devoted to the subject.
At our Buffalo datacenter we are now in the advanced stages of a power and cooling enhancement project which will provide for an additional 80KW of critical computer load. To help support that additional critical load we are adding two stand alone Liebert air conditioning units.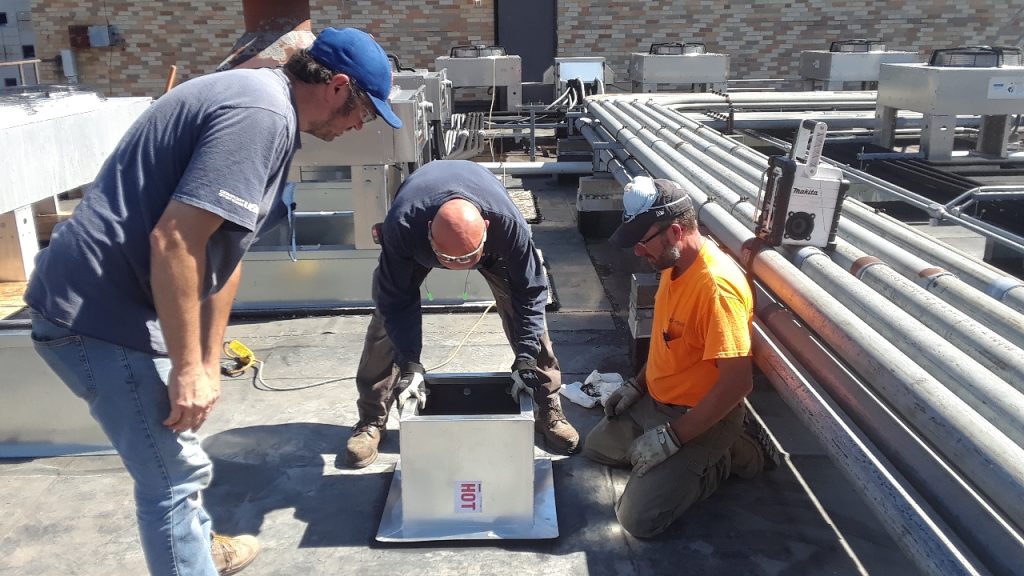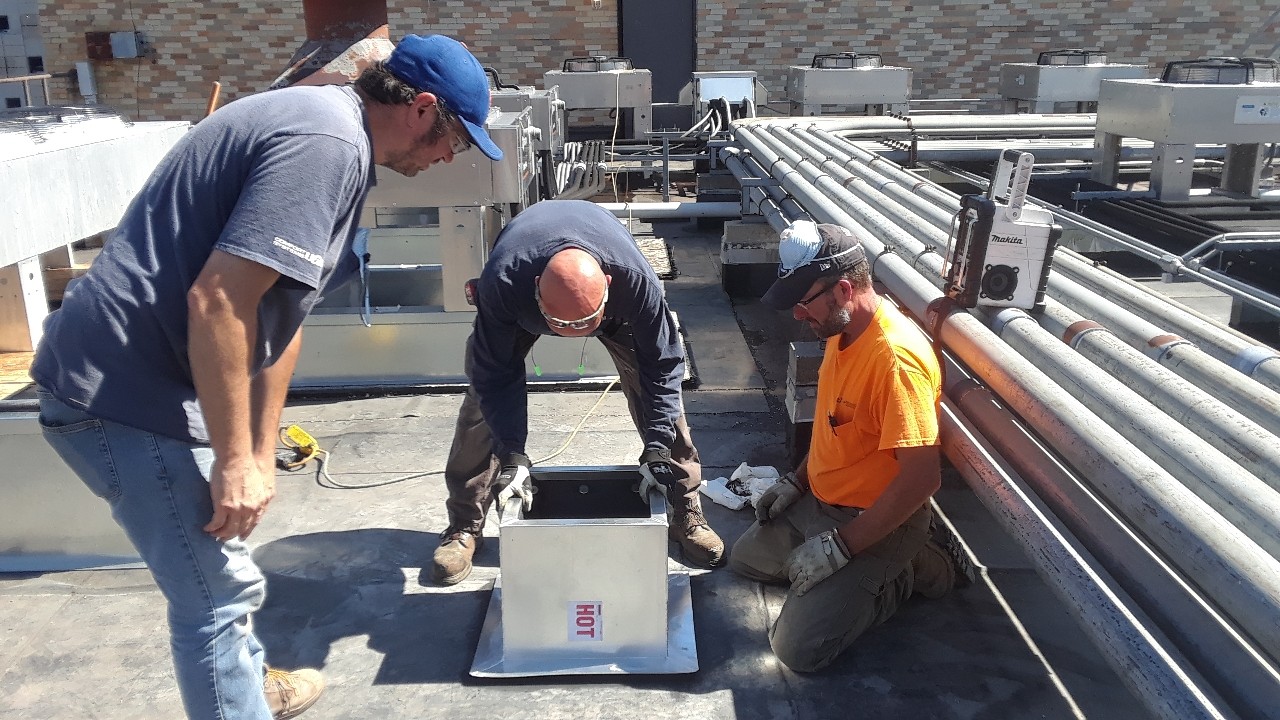 The details of the UPS unit being installed is an APC PX80 N+1 system, which offers built in redundancy through its modular design. The UPS itself has 9 individual 10 KW UPS power modules, for which one sits as a constant hot-spare.
By adding this unit (UPS #7) we will have a total of five of these inherently redundant PX80 APC systems to supplement our two Schneider Electric GalaxyVM 225KVA systems.
ColoCrossing is dedicated to utilizing only the highest quality datacenter air conditioners from Liebert – the clear industry leader – when it comes to cooling the computer servers in our Buffalo datacenter. The two new air conditioners are Liebert's latest generation "CRV" in row units each providing 10 tons of cooling (1 ton of cooling is 12,000 btu).
Each of the CRV air conditioners utilize the latest generation, high efficiency, DC scroll compressors which feature 10 stages – so that only the required level of cooling and electricity is used to support the heat load as it fluctuates. The CRV units also utilize newer, more environmentally-friendly refrigerants.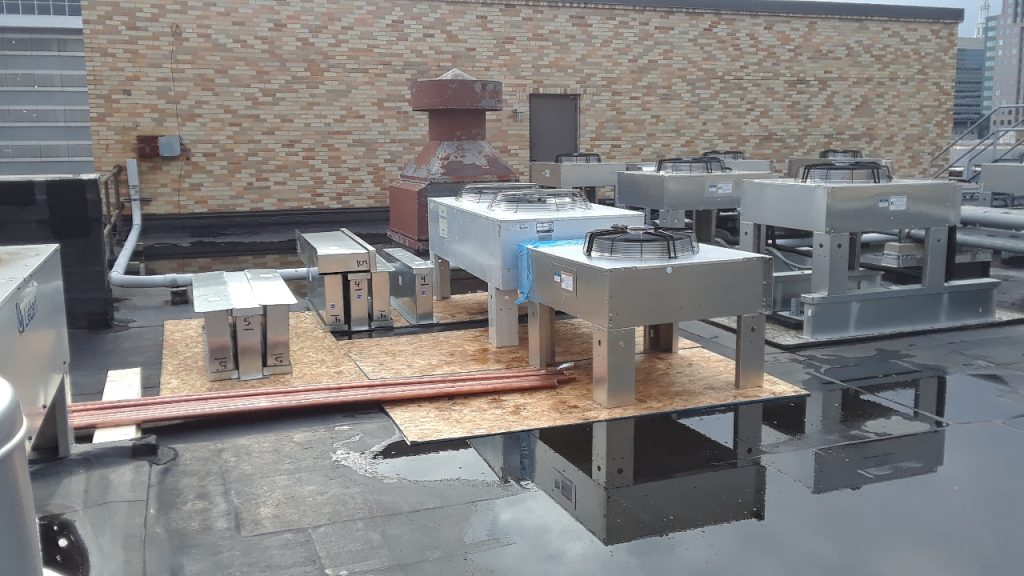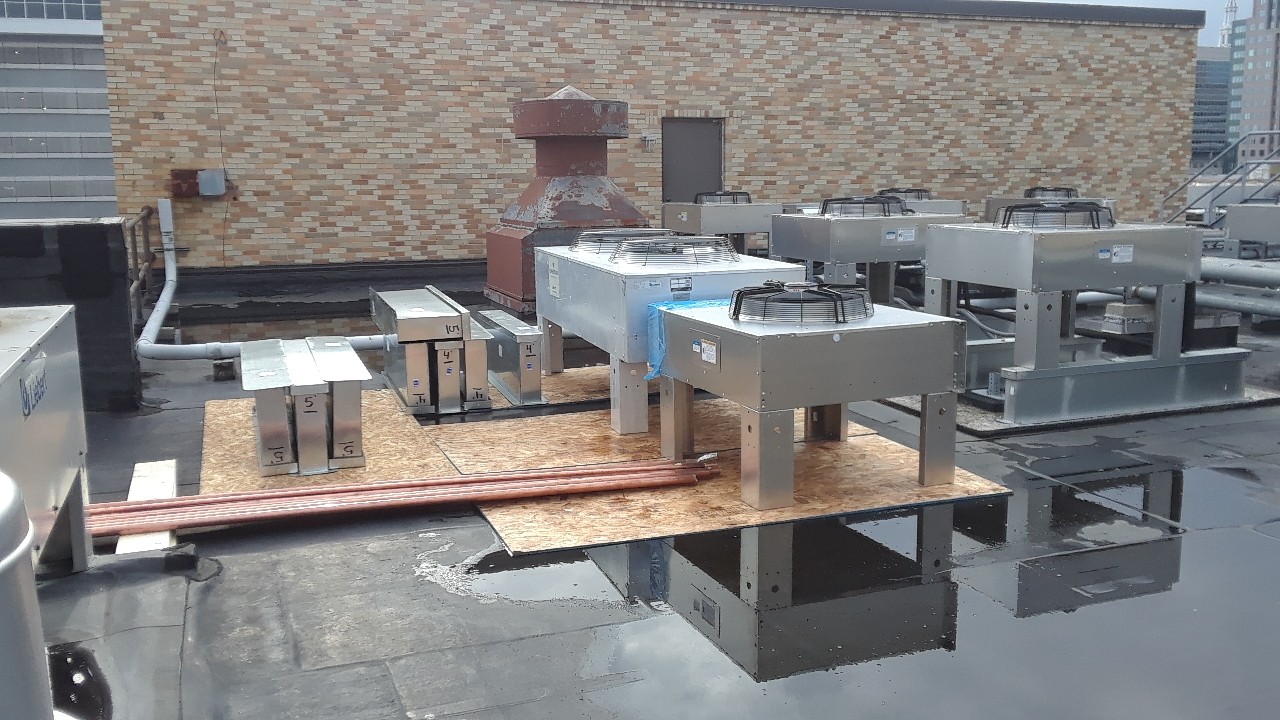 This overall project will allow our customers more power redundancy and more cooling redundancy. We will also be able to further expand our cabinet footprint by approximately 20 cabinets.
The primary Buffalo datacenter, once this latest expansion is completed, will have 265 production cabinets, and nearly 1 MW of active power.
Look for even more great things coming along in the future as we here at ColoCrossing look to the future for you and your ever-expanding data and processing needs!